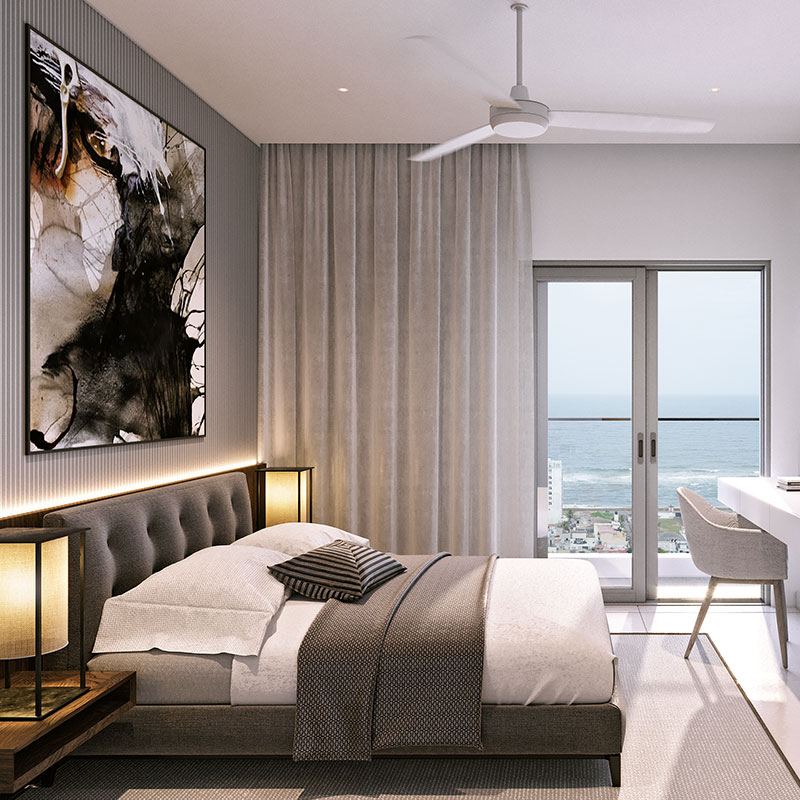 Vajira Road!
Welcome to No 20 Vajira, the third condominium project by Flemington. A further extension to solutions based on our especially curated selections of prime residential properties made available to the working professional as well as prospective property investors.
Our innovative approach to property construction has been enhanced by our Australian expertise. No 20 Vajira is an elegant condominium designed and built with convenience uppermost in mind. It offers, spacious and airy accommodation for city living. Modern kitchens with built in state of the art appliances, the very best of high quality fixtures, fittings and amenities such as a full sized swimming pool, a fully equipped gym, and a serene roof top terrace are just some of the conveniences that prospective buyers can expect to find here.
No 20 Vajira is astonishingly affordable with 45 units of 2 to 3 bedroom apartments starting from Rs 23.7 million for a 2 bedroom unit, to Rs 38.4 million for a 3 bedroom unit. Proving their value and worth to those seeking the finest Colombo schools for their children, No20 Vajira is located well within the 2 Kilo Meter radius to many a leading schools ; Visakha Vidyalaya,(50 Meters) Royal College, Sirimavo Bandarnayake Vidyalaya , St Peters College, Thurston College, Mahanama Vidyalaya, St Pauls Milagirirya, Hindu College, Holy Family Convent and Isipathana Vidyalaya. As a result, No20 Vajira remains unmatched in location as well as price together with the quality of its build and all the features offered to those wishing to take advantage of contemporary city living.