WELCOME TO THE FLEMINGTON, WHERE LIVING IS EASY!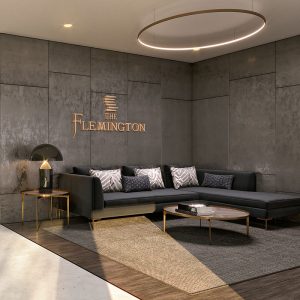 Nestled close to Colombo, The Flemington offers elegant condominiums designed by award-winning architects. The unique designs of The Flemington is influenced by Australian concepts that provide ample space inside with unprecedented privacy amidst big city living as in Melbourne and Sydney.
Flemington in Melbourne is the home of the Melbourne Cup – 'the race that stops the nation'. The condominium captures the same feel and taste of luxury that you will find in condominiums next to the legendary racecourse. It is a place where an aura of flamboyance is bequeathed upon its inhabitants. It will have a distinctively Melbournian ambience in all aspects. It will present you with rich, classy and elegant finishes that are associated with Flemington in Melbourne. It will most certainly demand people to stop and take notice of its ambience.
The Flemington projects are designed and built with your convenience in mind. It lies in close proximity to leading supermarkets, hospitals, schools and restaurants in Colombo and Rajagiriya.
Transportation is key to comfort living, and the location is surrounded by roads that provide easy access to the heart of Colombo and the connecting highways to Galle, Kandy and Katunayake International Airport. The flyover and monorail projects currently proposed for the areas will add much value to your residence and also make this an attractive investment property.